Wu Ming 1
ITALIAN ALLEGORITHMS: LIVE AT MIDDLEBURY COLLEGE
Recorded at Robert A. Jones '59 Conference Room, Middlebury College, Vermont, USA, on March 31st, 2008
Mp3 vbr 160-192 kbps, 50:00

On the last day of March 2008, Wu Ming 1 spoke at Middlebury College, Vermont. He explained such concepts as 'New Italian Epic' and 'Unidentified Narrative Objects', and used the term 'allegorithm' - which he borrowed from videogame theory - to crack the code of the latest Italian genre/literary epic narratives.
A few days later, WM1 used this very speech as a springboard, did some shifting of focus and gave another talk, this time at the MIT, Cambridge, Massachusetts. The two talks are brothers (or maybe sisters?), they resemble each other but they aren't identical twins.
CONTENT. 'Postwar means nothing' - The End of Cheap Postmodernism - New Italian Epic and Unidentified Narrative Objects - Let Me Drop A Few Names - Will The Anglophone World Catch Up With Us? - Leaving The Orbit - Don't keep It 'Cool and Dry' - Napoleon Could Still Win At Waterloo - What Is An Allegory? Attila, Stalin & The Pope - "Allegorithms", DNA & a Black Leopard - We Are Facing Extinction - 'The Gaze' - What Fools Called 'Peace'.

'Profound and heartfelt thanks to Yumna Siddiqi and Natasha Chang for having made this possible. And many thanks to all the good people I met at Middlebury.'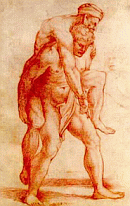 Wu Ming 1
NEW ITALIAN EPIC: WE'RE GOING TO HAVE TO BE THE PARENTS
The London Speech. Institute of Germanic and Romance Studies, University of London, UK.
Opening talk @ the conference: "The Italian Perspective on Metahistorical Fiction: The New Italian Epic"
October 2nd, 2008.
Mp3 160 kbps, 43:58

The "Uncanny Valley" of the new Italian literature and the necessity to imagine the future, beyond the emotional blocks that obstruct our view.
The epic tale of two books, the obscure Medium by Giuseppe Genna and the triumphant Gomorrah by Roberto Saviano.
Unidentified Narrative Objects.
"Dead zones" in the sea.
Pain Asymbolia, the syndrome that makes you laugh when you feel pain.
Italy as the laboratory of our extinction, Italy as the place where the rain falls harder.
Going beyond our condition of being "post"-something, toward new foundational moments.
We're going to have to be the parents.
Dedicated to the late David Foster Wallace.

TRANSCRIPTION HERE

Many thanks to Claudia Boscolo, Giuseppe Genna, Marco Amici, Monica Jansen, Emanuela Piga, Valter Binaghi and the folks from Scrittura Industriale Collettiva.