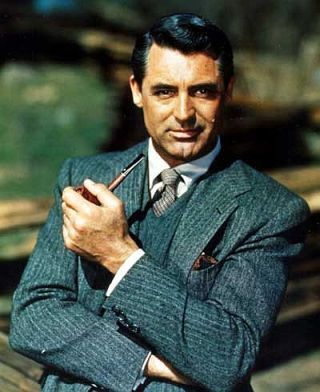 METRO, May 5, 2005


Just who are Wu?

By Graeme Green
Giving your work away might not seem like the most sensible route to literary success - but it's certainly done Wu Ming no harm.
'The whole legislation on copyright and intellectual property is obsolete,' say the five men who together answer to the name Wu Ming, even responding to e-mailed questions with a single shared voice. They've taken the radical step of making their work available for free download from their website, www.wumingfoundation.com.
'Artists must be remunerated for their work but culture must also be as widely accessible as is technologically possible. We believe our books are bestsellers precisely because they're available for download. The more a cultural artefact circulates, the more its author benefits by it.'
This isn't the only radical thing about these five authors, who write their best-selling novels collectively. 'When we were little kids, in the mid-1970s, "Total Football" was great,' they explain. 'All the outfield players were comfortable in any position. That's our model. Everyone does research, then we meet up and spend weeks brainstorming. It's like a role-play game. The first draft of any chapter is usually written by a single person, but then all the material keeps rotating.'
They also, in a former guise, combined writing with the founding of a subversive group of artists and activists, the Luther Blissett Project. In the late 1990s, they pulled off the kind of stunts that Chris Morris would sell his gran to have thought up.
One involved stealing statues of Jesus from churches in their native Italy and holding them to ransom for millions of lire to feed the poor. Another was a complex prank played by dozens of people in the Latium region, on Italy's west coast.
'It lasted a year, involving black masses, satanism and Christian witch-hunters in the backwoods. The local and national media bought everything. Priests and reactionary politicians jumped on the bandwagon of mass paranoia. There was even video footage of a satanic ritual being broadcast on TV, until Luther Blissett claimed responsibility for the whole racket.'
Despite their infamy, the men behind the moniker tend to remain an unknown entity. Taking their name from the anonymous signature used by Chinese dissidents (Wu Ming translates as 'no name'), they avoid televised interviews and try to keep photos of themselves out of the press.
Even this interview had to be conducted via e-mail, the questions passed around the group and answered collectively. 'Wu Ming implies the refusal of any star behaviour,' they explain. 'Books are far more important than their authors.'
They are, in fact, Roberto Bui, Giovanni Cattabriga, Luca Di Meo, Federico Guglielmi and Riccardo Pedrini: five Bologna-based, middle-aged writers that count a former punk musician, a bouncer and a social worker among their ranks.
The first four men were responsible for the Luther Blissett Project, which took its title from Watford FC's prolific striker who, in 1983, lost his golden touch and endured racist abuse during an unsuccessful season with AC Milan.
But having reached the end of their original five-year plan, during which they wrote the popular novel Q, in 1999 they picked up a fifth partner (Pedrini) and began concentrating on the books.
Despite being freely available on the Internet, their latest effort, 54, is already a bestseller throughout Europe. Set in 1954, at the height of the Cold War, it contains stories about a stolen television, Cary Grant's recruitment for an undercover mission involving General Tito and a young Italian barman's search for his war-hero father.
It's an exciting book, which often expresses contradictory political arguments. 'We support issues such as freedom of speech, anti-fascism and resistance to corporate bullying,' they say.
'But there's no need to agree on everything. It's enough to agree on a few important things.'

54 by Wu Ming is published by William Heinemann, priced £16.99.