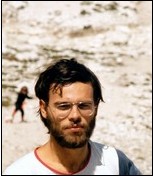 If Italy has a tarnished reputation, that's because we don't cherish and export what is really of value. Or rather, we focus on too few things, always the same, and ignore too many others. Instead of drawing horrible logos or starting implausible websites such as italia.it, why not dig in the "shadow cones" of history, looking for unexpected flagship examples of "Italianity"?
Did you know that it was an Italian immigrant to the U.S. who invented the car bomb? Yes, it happened in 1920. The innovator was an anarchist from Romagna named Mario Buda, also known as Mike Boda. The explosion destroyed the headquarters of the J.P. Morgan Inc. bank on Wall Street. There were deaths and injuries, and tons of documents were reduced to a snow of confetti covering the surrounding streets. The New York Times called the attack "an act of war." It was "asymmetric war", of course: on one side, the power of finance. On the other, a shoemaker from Savignano sul Rubicone. To be precise, it wasn't exactly a car, because the bomb was placed on a horse-drawn wagon. However, it was the first time a parked vehicle was used as a high potential weapon. It's a record held by Italy, and yet very few people know about it, and those who know prefer to skate over. So much (appropriate) ardour in defending Antonio Meucci against the impostor Graham Bell, whereas there's nobody saying: "For evil or for good, Buda was the first to have that idea!" The inventor of car bombs. We're not talking about petty things, are we?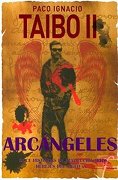 Years ago we toyed with the idea of writing a book, and maybe we'll write it someday. The inspiration came from Arcángeles by Paco Ignacio Taibo II, a collection of non-fiction stories, biographical sketches of little known revolutionaries, all of them "minor" heroes who fought for freedom, equality and justice. We were fresh from collaborating with Vitaliano Ravagli (who had gone to Indochina in the 1950s to fight as a guerrilla in the jungle), and we liked the idea of a book on Italian "archangels", of seeking stories of fellow countrymen who went abroad and took part in insurgencies and revolutions. Are we not the country of Giuseppe Garibaldi, the "hero of the two worlds"? For example, we would like to tell the story of Umberto Fusaroli Casadei, a former partisan who took part – with a leading role – to the anti-colonial revolution in Mozambique. And another role model is Gino Donè Paro, the only Italian who fought alongside Fidel Castro and Che Guevara in the Cuban revolution. Both of them passed away recently, this article is dedicated to them.
Among these "archangels" we probably wouldn't list Mike Boda, whom we deem a little too barmy, but of course we would include Michael Nothdurfter from Bozen, whom the Bolivian police killed in 1990 at the age of 29.
The German-speaking South Tyrol. The average Italiot regards the South-Tyrolese as compatriots only when they win medals in winter sports. Out of that context, who gives a toss about them? They're just mountain krauts with more than one screw loose. And they're angry: years ago they used to place bombs here and there. Okay, we invaded their land in 1919, but, damn, we also give them a lot of money and, instead of thanking us, they spit in the plate where they eat!
In 2006 there was a sensation caused by Gerhard Plankensteiner, an athlete from Sterzing, bronze medal in Luge at the winter Olympic Games in Turin. Journalists asked him why, during the ceremony, he hadn't sung the Inno di Mameli [the Italian national anthem, t.n.], and he candidly answered: "I dont know zat song". He was attacked by all and sundry for having insulted the nation, but he won the gold medal of our sympathy.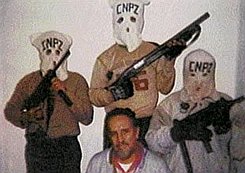 Most likely, Nothdurfter wasn't a big fan of the Inno di Mameli either. Certainly, not in his years as a revolutionary in Bolivia, a Bolivia still very far from today's socio-political experiments.
They called him Miguel. Battle name: Gonzalo. Member of the armed group Comisión Néstor Paz Zamora (CNPZ). Until very recently, there was only one account of his life, Paolo Cagnan's book Il comandante Gonzalo va alla guerra [Commander Gonzalo goes to war], published in 1997 by a small publisher (Massari) and now out of print. Since 2008, there is also a documentary by Andreas Pichler, Der Pfad des Kriegers [The way of a warrior], which in Bolivia has another title: Miguel N. – El hombre detrás del secuestro de Lonsdale [Miguel N: The Man Behind the Lonsdale Kidnapping]. Lonsdale who? The maker of sweatshirts? No, this is Jorge Lonsdale, an industrialist kidnapped by CNPZ in La Paz, on 11 June 1990. Lonsdale was a big shot, the owner of the Coca Cola bottling plants in Bolivia. The CNPZ kidnapped him and hid him for six months, until the police broke into the hideout and unleashed a massacre, killing four people, including the hostage. The first official version said that Lonsdale had been killed by the guerrillas. Reuters sent a release entitled: "Kidnapped Executive Slain by Bolivia Rebels." However, the truth emerged. Eyewitnesses said that Miguel, "El Italiano", had been killed in cold blood. The cops threw him from the roof of the building, then finished him with a hail of machine-gun fire.
But how did Nothdurfter arrive in La Paz in the first place?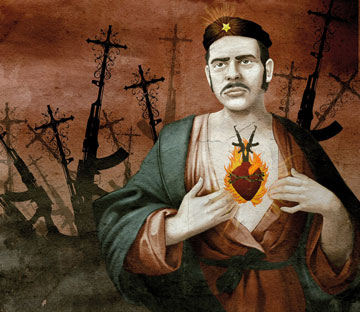 He had arrived in Bolivia as a seminarian, a Jesuit novice and aspiring missionary. He was a devout and practicing Catholic, and although he left the Jesuits and became less and less observant, he remained a Catholic. He was one of those Catholics who are hypersensitive to the injustices of the world, who look to Latin American "Theology of Liberation" and oftentimes shift even farther. One of the top leaders of Colombia's ELN – perhaps the greatest leader – was Father Camillo Torres. In Nicaragua, among the leaders of the Sandinista Front was Father Ernesto Cardenal. Those are priests, for Christ's sake.
Perhaps it is precisely by telling the story of such a peculiar man (an Italian whose native tongue was German, a priest manqué, a political activist in Bolivia, and a martyr for a cause he considered just) that we can refresh and transform the way we think of Italy and being Italians, of the unceasing "brain drain", of the current crisis and possible future of a country intoxicated with cynicism and disenchantment. Here's our exhortation: let's look for the Italian archangels, let's tell their stories, let's find "good examples of bad conduct". Italy exported so much rebellion, why not be proud of that? While rediscovering this legacy, we'll also rediscover one of the souls of the country. Probably the best one.
[This article was published on GQ magazine, Italian edition, in September 2009.]
Some references
* Mike Davis,  Buda's Wagon: A Brief History of the Car Bomb
, Verso Books, 2008
* Andreas Pichler, The Way of A Warrior (documentary), Miramonte Film, 2008. Click here to see the trailer (in English).