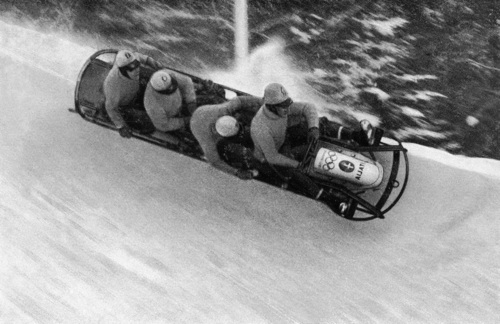 Since last April, we have published 37 articles on Giap, our blog in Italian. Most of them are lengthy stuff. They often generated several hundreds of comments, and debates that went on for weeks. A discussion on Italy, financial capital, the ever-agonizing Burlesquoni government and the current economic crisis is still in full swing after more than a month.
We wrote pieces – or gave talks which were recorded and put on the blog for download – on the recent uprisings all over Europe and the Mediterranean, with particular focus on the Spanish "Indignados".
We talked about riots, workers' struggles in Italy and the amazing "No TAV" movement in Piedmont, North-Western Italy (which we regard as one of the most advanced experiences of self-organisation and grassroots resistance to capitalism).
We commented upon the 10th anniversary of the G8 summit in Genoa, the murder of Carlo Giuliani etc.
[Quite obviously, we also wrote about literature and narrative fiction, and in any case, even when we discuss seemingly unrelated matters, at the end of the day we do it as writers, that's always our approach, the way we cast glances upon the world. Ours is always a narrative stance. We're writers, and our latest book (an anthology of short stories called Anatra all'arancia meccanica, which means "Clockwork Duck à l'Orange" or "Clockwork Orange Duck") was published at the end of February 2011 and had among the best reviews we've ever gotten.]
We tried to raise all thosee issues and reflect upon them drawing on the works of philosophers, cognitive scientists… and combat poets. You probably had a grasp of of our lines of reasoning if you listened to our North Carolina conferences. We tried to make use of such concepts as Alain Badiou's "Event", the Invisible Committee's "Resonance", Slavoj Zizek's "Interpassivity" (which we used to describe the dangers of clicktivism/slacktivism), Jacques Lacan's "Jouissance" and the "Discourse of the capitalist", Deleuze & Guattari's "Haecceity" (as "revamped" by Jacques Rancière in his writings on literature) and so on. WM1 even wrote a piece on the "parallel lives" of Michel Foucault and Pier Paolo Pasolini.
Meanwhile, we've been doing a lot of experiments on Twitter. We've been heavily tinkering with that device, eg we co-launched an impromptu campaign of "hashtag hijacking" in order to help the No TAV movement. We also used the social networking site to commemorate the anti-fascist Resistance in unconventional ways etc.
Even the mainstream media (provided that such an expression retains any of its meaning) recently devoted some attention to our activities in that realm.
Please notice that we've been doing all this while touring Italy for talks, conferences and presentations, working together on the new novel on the French Revolution (which will become our main task for the next two years) and following "solo" projects: WM1 and WM4 are writing two different books which have to do with Africa, WM5 is recording a new album with his classic Oi! band Nabat, and WM4 has been doing his research on how JRR Tolkien was appropriated by Italian far-rightists… Oh, and WM1 has been translating some of Stephen King's portentous output.
Luckily enough, we're four people.
Now, how many blog posts in English have we published while keeping ourselves hellishly busy like that?
The answer is zero. Clearly, we haven't had the time to translate anything. It took the UK riots to give us the necessary kick in the butt.
We've neglected this blog, but we have all the intention to restyle it and relaunch it in September/October, with new features, different categories, more integration with social networking sites etc.
This blog will never be par to Giap, we have no illusions about that. It will always be something we do on the side. Italian is our mother tongue (we write our novels in that language), and Italy (this sorry, plagued place where most people look shell-shocked) is our main field of intervention. However, we want to give our English speaking readers something better than some sporadic, half-assed update.
Please don't lose your patience on us.
And now some little pieces of news:
Shaun Whiteside – who already translated Q, 54 and Manituana – is currently translating our novel Altai.
Altai is also being translated into Greek and Japanese.

Q is being translated into Japanese too.
WM4′s solo novel Stella del mattino is being translated into French and Spanish.
A short-story by WM1 entitled Arzèstula will be featured in I'm with the Bears, an anthology of stories on global warming and the environmental crisis edited by Mark Martin, which Verso will publish sometime soon.