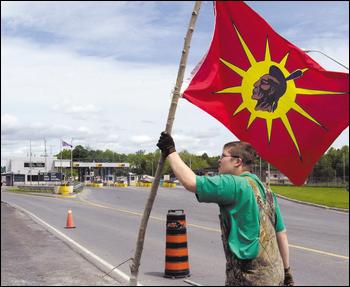 Joey Skaggs is the Arch-Bishop and chief theorist of pranksterism. He's been organising and playing pranks on the media for such a long time that he's become an archetypal figure, a character of alternative folklore, a piece of countercultural mythology, see his Wikipedia entry to have an instant grasp of what this guy means.
Back in the 1990s, Skaggs was a very influential figure on the Luther Blissett Project. Some of us read that legendary Re:Search issue entitled "Pranks!"
, which featured interminable interviews with Skaggs and other pranksters (e.g. Alan Abel, Joe Coleman, and of course Abbie Hoffmann), and it blew our mind. We totally agree with an Amazon commenter
who described that book as "life-changing" and "perception-altering".
Skaggs runs both a labyrinthine, prosperous website and a blog called The Art of the Prank.
There's another guy called W.J. Elvin III, editor and publisher of a book called Fiona: Mysteries & Curiosities Of Literary Fraud & Folly
.
The link between Skaggs and Elvin is: Skagg's blog is hosting a series of posts edited by Elvin, entitled LiteratEye.
And that's where we enter the picture.
A few days ago Elvin interviewed WM1 for LiteratEye. They talked about pranks, Luther Blissett, Wu Ming, Manituana, the Mohawks at the Akwesasne reservation, and a doomed attempt at crossing the US-Canadian border a few months before 9-11.
The interview is here.